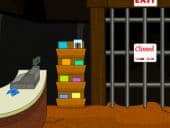 You were visiting the tourist attraction the Dragon Cave, and were still inside while it closed for the night. Now you're locked in! Can you find a way to escape?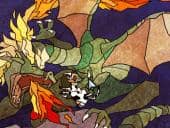 Help the king get away from the angry dragon. Can you jump from platform to platform and stay out of the dragon's way? Make sure he doesn't catch up to you!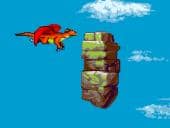 Fly through the sky with the dragon. Dodge the floating rocks and the castles and grab all the lanterns. Can you shoot the other dragons with your fire without getting hit.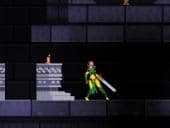 Help the hero of the game make her way through the dark, underground tunnels and slay the dragons and the monsters along the way. Pick up loot and mana boosts.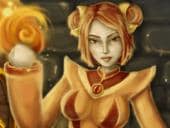 Run through the levels and shoot fire balls at the monsters with the dragon princess. Can you collect all the allies along the way?
Play dragon games here!
Here you\'ll find a terrifying collection of dragon games. A dragon is a mythological creature with a snake- or lizard-like body. They often spew fire and sometimes they have evil intentions. Here we also have cute dragons such as Spiro, however. Have fun with these great dragon games!
We like these games:Spyro the Dragon, Sogoban, Mutant Fighting Cup, Dragons Mountain, Mardek, Steppen Wolf 4, Dragon Girl, Feudalism 3, Drago Adventure, Labyrinth Secrets of Shadow Haven